SAFR for Genetec Security Center
SAFR for Genetec integrates in your familiar Security Center Interface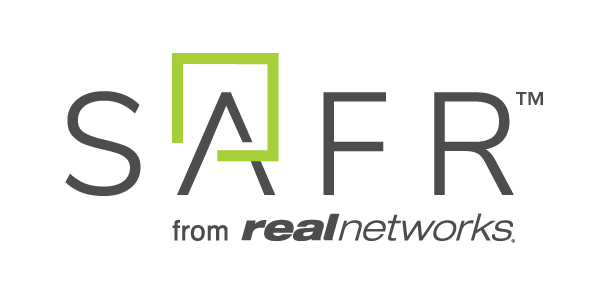 Recognize security events in real time, every time.
Maintaining extreme vigilance over multiple live video feeds is challenging. All too often, security professionals must review recorded footage after the fact, potentially allowing persons of interest to slip through unnoticed. SAFR for Security delivers a prioritized view, highlighting events in real time, so security professionals can follow the action and be ready to respond. With 99.87 percent accuracy under challenging real-world conditions, SAFR provides enhanced visibility in the interface security teams are used to, empowering them to better protect people and valuable assets.
SAFR for Genetec Security Center helps teams stay engaged, alert, and focused by minimizing:
Alarm fatigue
Distraction
Tedium
Staffing gaps
False positives
False negatives
Misidentification
Bottlenecks at secure access points
Tailgating & piggybacking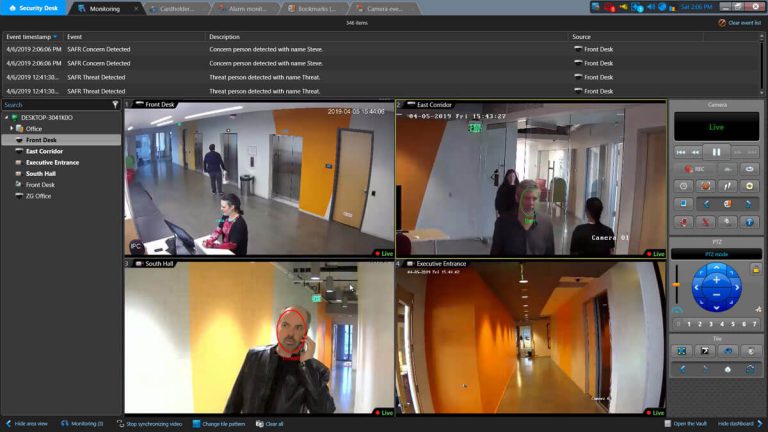 Identify people on camera instantly via visual cues, and categorize them as strangers, threats, unknown individuals, employees, VIPs, or other tagged individuals.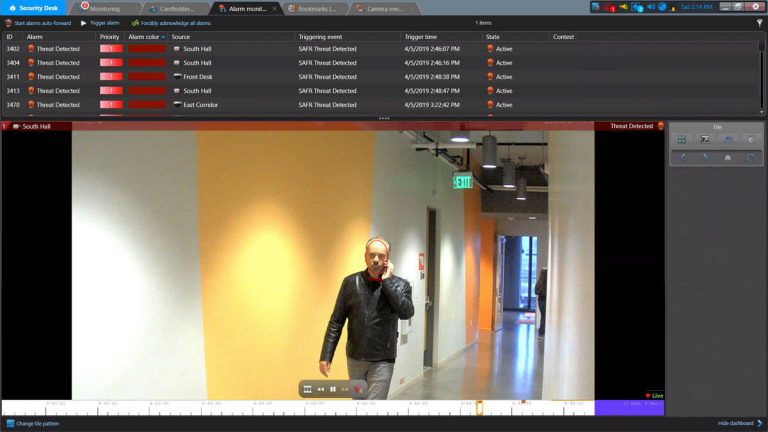 Customize real-time alerts to know immediately when persons enter or exit monitored areas. Customize actions to initiate building lockdowns or any number of security responses based on recognition events.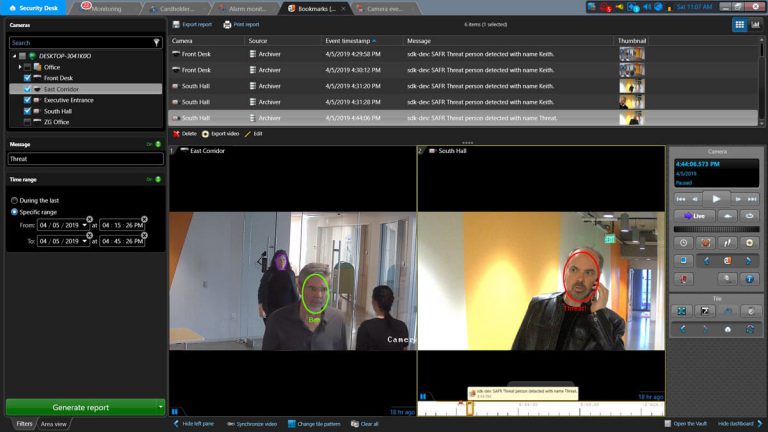 Search timestamped metadata to review security footage — by time range, location, category, person type, or registered individual — for more efficient investigative or forensic work. Create custom bookmarks for common searches.
Sample Deployment of SAFR for Genetec Security Center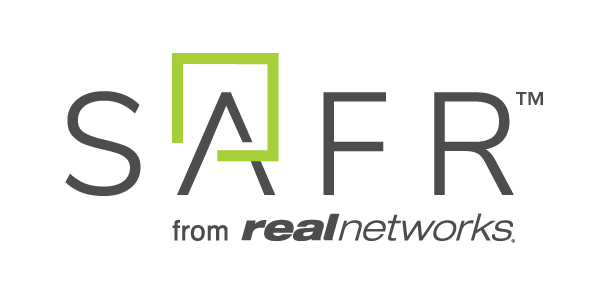 A highly accurate, machine learning facial recognition platform, architected to economically scale with high performance and rapid processing to detect and match millions of faces in real time.
SAFR is distinguished from other facial recognition platforms by accuracy, performance, and flexibility.
Learn More »
We will be in touch very soon