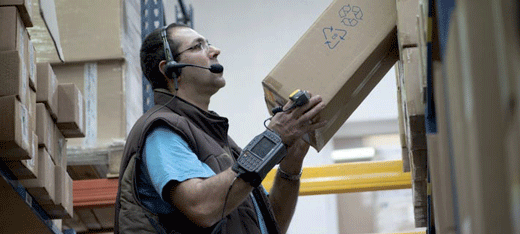 Improve accuracy & productivity of your supply chain with voice
Our voice picking system gives you the speed and efficiency you need to handle complex omni-channel and click and collect operations and empower your warehouse management system
When equipped with a mobile voice terminal and headset, worker's complete tasks quicker and with fewer errors as our solution tells them where to go and what to do. 
Working hands-and-eyes free also reduces drops and spills and increases worker satisfaction through better ergonomics. 
Site supervisors can track & analyse progress and reallocate resourceswhere needed. It also helps avoid incorrect shipments and costly credit notes. 
Reducing pick error rates
Fantastic process optimisation including order picking, cross-docking, inventory, pick & pack, put-away, replenishment and quality control.
Do you need to scan product barcodes to ensure traceability in your warehouse? With its multimodal approach our system combines voice technology with other interfaces, including scanning or terminal screen displays. 
Our voice picking software runs on all leading hardware manufacturer devices so you can re-allocate your existing devices and save money. We are the main partner in Europe for Zebra, Honeywell (Vocollect) and Datalogic and will advise you on the best-fit voice terminal for your operation. It also integrates with any WMS or ERP system. Our Voice Solution will add any logic that your existing system is missing to ensure maximum efficiency and productivity.
BUILD YOUR SOLUTION WITH OUR COMPONENTS
Our handheld and wearable mobile computers, paired with our software, are purpose-built to provide enterprise-level support for your multi-modal and voice-directed picking needs.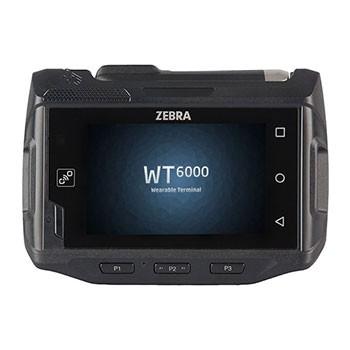 WT6000 Wearable Computer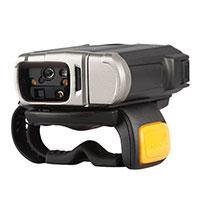 RS6000 Ring Scanners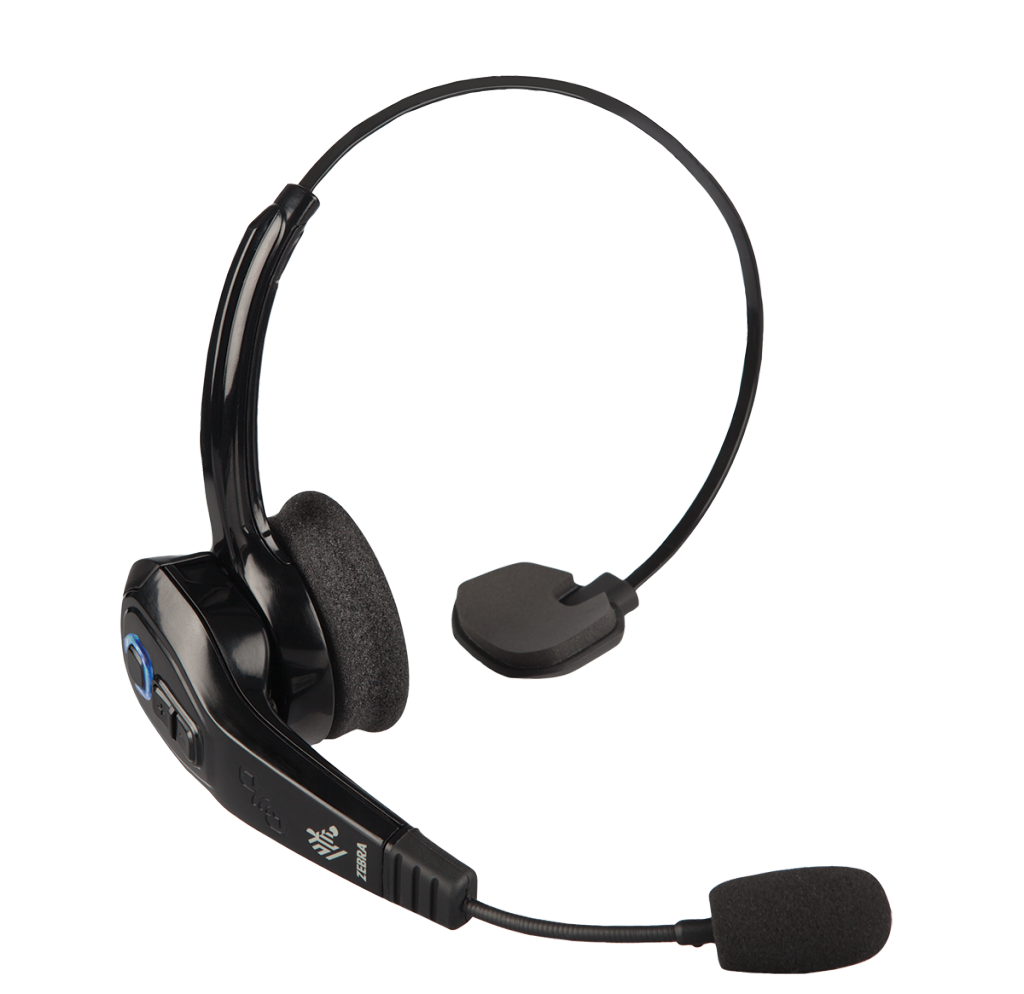 HS3100
Most frequent questions and answers
Get In Touch With Our Voice Consultants
254 Walt Whitman Road Brooklyn, NY 11219
MON-FRI 09:00 - 19:00, SAT 10:00 - 14:00