Solutions d'identification des personnes et de sécurité
PalmSecure ID Math
Security always at hand
PalmSecure™ authentication system
PalmSecure uses biometric technology that authenticates users on based on vein pattern . As veins are internal and have a wealth of differentiating features, attempts to forge an identity are extremely difficult, thereby enabling a high level of security.
The palm vein device works by capturing a person's vein pattern image while radiating it with near-infrared rays. The deoxidized haemoglobin in the palm vein absorbs these rays, thereby reducing the reflection rate and causing the veins to appear as a black pattern. This vein pattern is then verified against a pre-registered pattern to authenticate the individual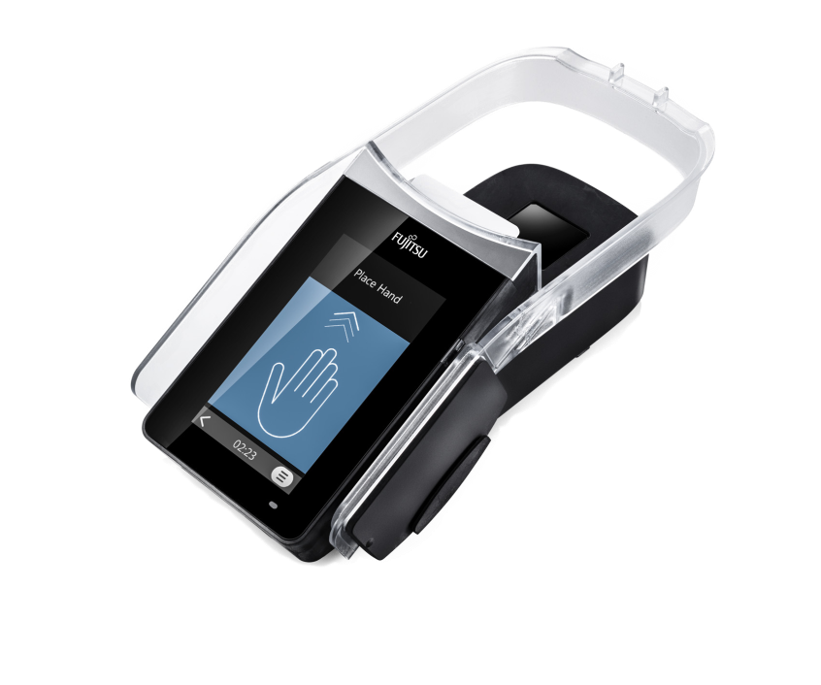 Two-Factor Authentication
PalmSecure ID Match adds a new dimension of security to badges and cards – regardless of whether access, data or payment transactions need to be safeguarded. This is done by comparing the palm of a person's hand with the biometric identity stored on the chip of a smart card. This ID match ensures that the card holder is actually the legitimate owner. This authentication solution does not require the storage of personal biometric data on a server or in the cloud. The comparison of the biometric template on the card – which is just 1 KB to 2 KB in size – with the user's palm takes place directly in the PalmSecure ID Match terminal (match on device).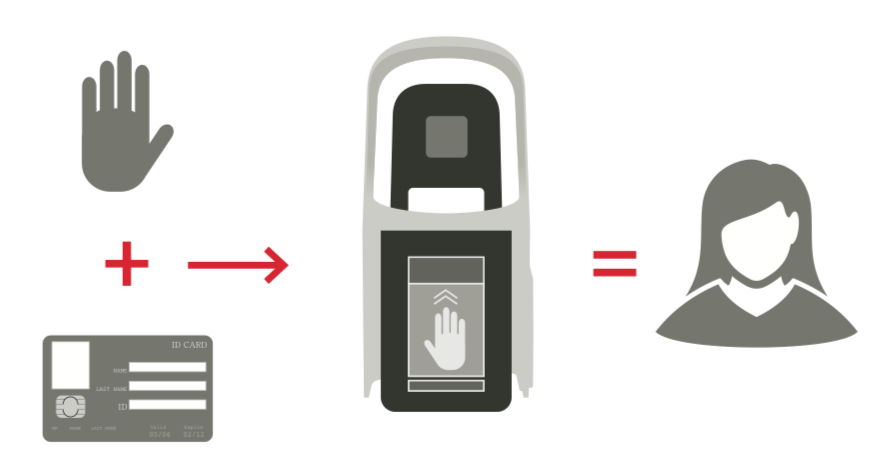 Let us know about your project
Nous vous contacterons très prochainement