Villes intelligentes et sûres
Effortlessly Maintain Crowd Occupancy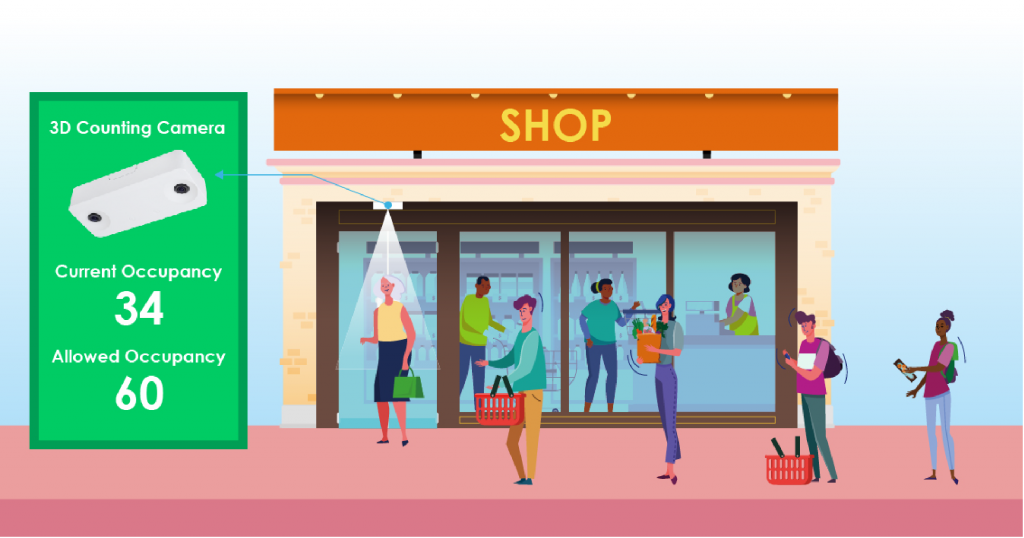 Crowd Control Solutions can easily monitor the number of people entering and exiting a store, thereby providing customers and staff with a safer environment. This intelligent people-counting camera and analytics system can be deployed at points of entry to areas with a higher likelihood of social interaction such as shops, supermarkets, pharmacies, banks, and restaurants.
COVID-19 Prevention • People Counting • High Accuracy • Video Analytics
Crowd Control Solution -
Smarter is Safer
During this critical time in our world, Our AI-driven video analytics and smart-edge cameras are enabling IP surveillance solutions to better assist users to manage their business under the increased pressures of pandemic conditions. We offers a solution for retail businesses to maintain maximum occupancy as well as a safer and healthier environment.
Business owners will not need to deploy a staff member outside to count people coming in and out, helping to reduce costs and reduce staff members potential exposure to health risks
Comply with government ordinances to defend against COVID19, enabling your business to resume operations sooner
Provide a safer environment through reduced social interaction, customers will also be safe to manage their daily activities
Applications of Crowd Control Solution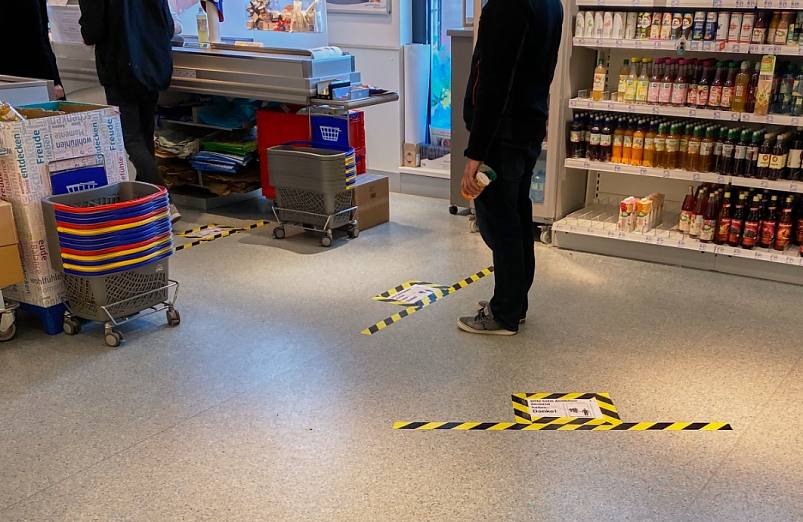 How the IP Surveillance Helps in crowd control
During the COVID-19 pandemic, social distancing has become a standard public health intervention around the world. According to the definition by the United States Centers for Disease Control and Prevention (CDC), social distancing, also called "physical distancing," means maintaining space between yourself and other people outside of your home.
Through social distancing, we can slow the spread of COVID-19 by making a conscious effort to keep a physical distance between each other. Social distancing is proven to be one of the most effective ways to reduce the spread of illness during an outbreak.
3D Counting Camera for Crowd Control
Our 3D Counting Camera armed with 3D Depth Technology and video surveillance functionality, providing real-time precise tracking video and high accuracy counting up to 98%.
The stereo camera generates data information such as people counting, flow path tracking that applied to in store layout improvement, promotional evaluation, staff planning, and the control of service times, providing business owners key metrics to effectively make operating decisions and increase ROI.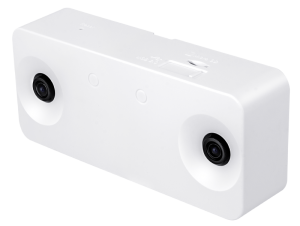 Solution Architecture and Snapshots
• Combine Multiple Entrances Counting Results
• Real-time Counting Data
• Stitch Together up to Seven Cameras' for Wider Coverage
• Easy to Install and Configure
• High Accuracy Rate with VIVOTEK's 3D Depth Technology
• Video Surveillance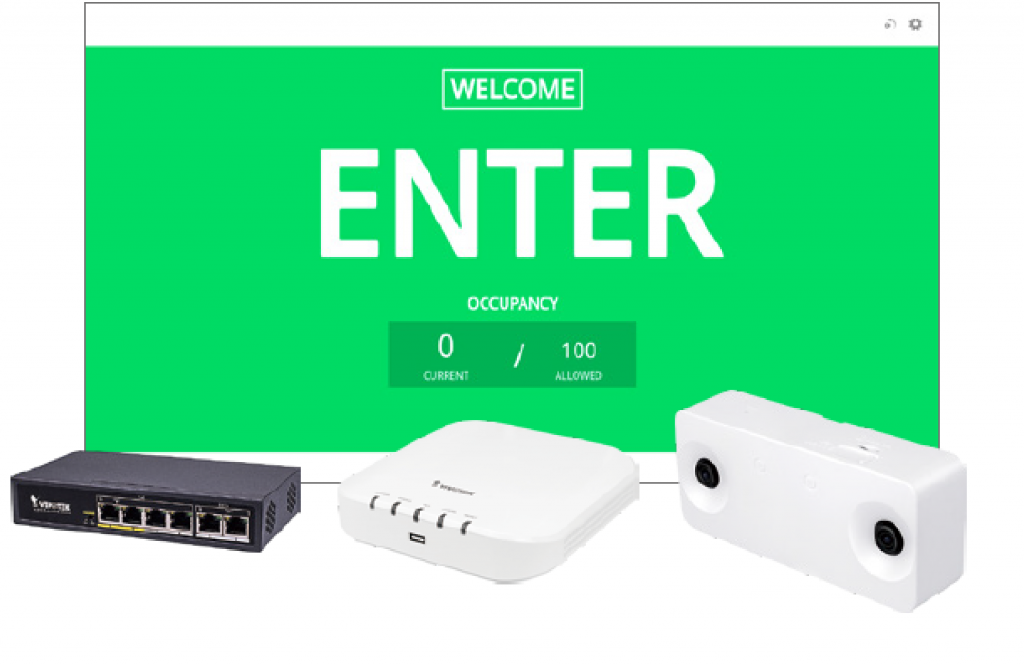 Get in touch with us and Protect your facility